27 Jul

Kent and Lime: Hassle free shopping

As someone who enjoys shopping, but struggles to find the time, I am always looking for more efficient ways to find high quality clothing and acessories. There's nothing worse than sorting through racks and racks of shirts only to find that your size is sold out, or the style you saw online isn't actually available in-store. Whilst doing some more research on making shopping more efficient, I stumbled across Kent and Lime, a new company that claims to take the hassle out of shopping. I was skeptical at first, as I already have a detailed list of online shopping destinations and don't exactly need to add to it. However, upon further inspection, Kent and Lime appear to genuinely take the hassle out of shopping. Here's how it works:

The user submits their own sizing and measurements, along with some detail on their style and the type of clothing that they're after. On the other end, a stylist arranges a 'KiT' which is Kent and Lime talk for an outfit. Depending on what the customer asks for, the 'KiT' can include a variety of products, chosen by their personal stylist. Kent and Lime then plan to have your 'KiT' delivered to your door the next day. This obviously depends on the time of the order and a number of other factors. Sounds pretty good to me.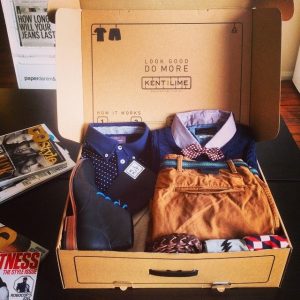 The downside? Well, there's a few. The 'hassle' that is being taken out of shopping is mostly just the choice involved in putting together an outfit. Where's the fun in that? Customers that use Kent and Lime, are giving up their ability to choose varying products, in exchange for the time taken to physically 'go shopping' whether that be online or brick and mortar. As well as that, the brands that Kent and Lime offer are relatively limited, think Myer and David Jones. However, it's only early days; it's been less than a year that Kent and Lime have been open for business. I'm sure that over time, more companies and brands will come to the party of online personalised styling.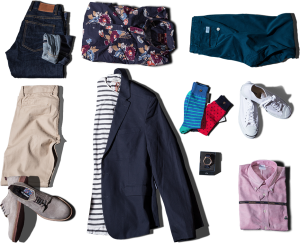 While there's a few negatives, there's a lot of positives in regard to the service that Kent and Lime offer. While it's not for everyone, it is an easy and efficient way to get a nice looking outfit organised and delivered to your doorstep. If you're strapped for time or want to start your journey in dressing well but not sure where to begin, the minimal commitment and online nature of Kent and Lime might just be for you.
Visit Kent and Lime here.